Roasted Moong Daal Namkeen
Pan Roasted Moong Daal Recipe.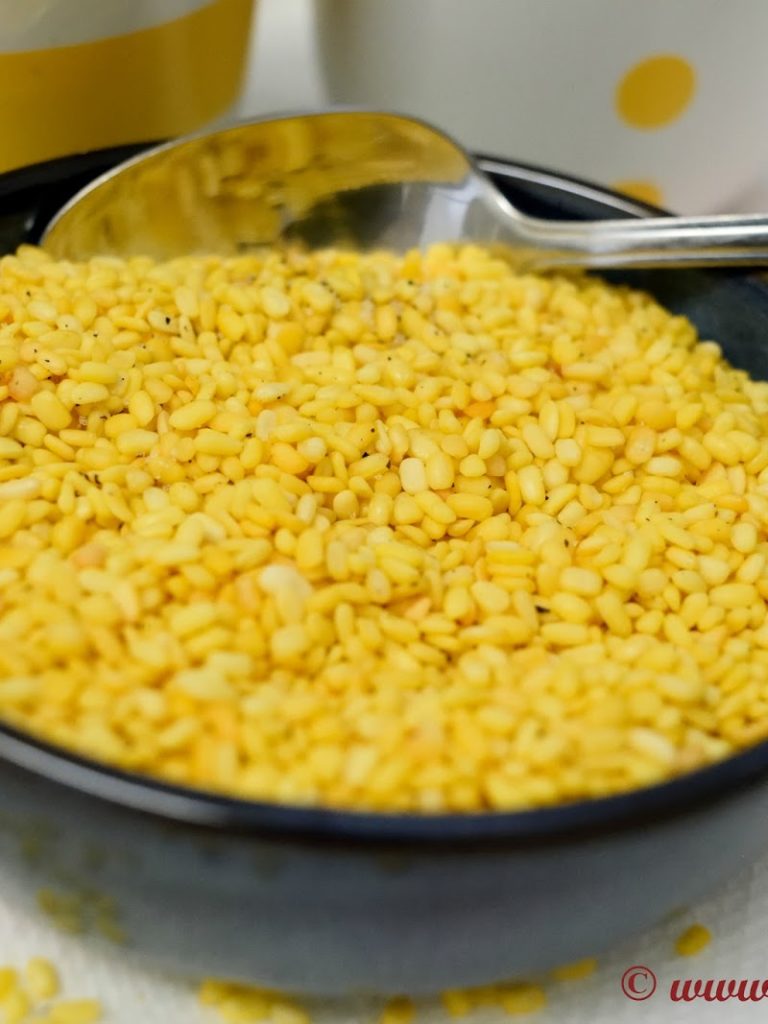 Moong Daal Snack is something which most of us is a big fan. This recipe is about the roasted version of deep fried Moong Daal. I agree deep fried version taste awesome but roasted one taste equally good.
This recipe require very few ingredients, so let's get started for  this guilt free tea time snack. Do give this healthy version of fried moong daal recipe try and enjoy!
Click here for more healthy recipes.
Recipe Card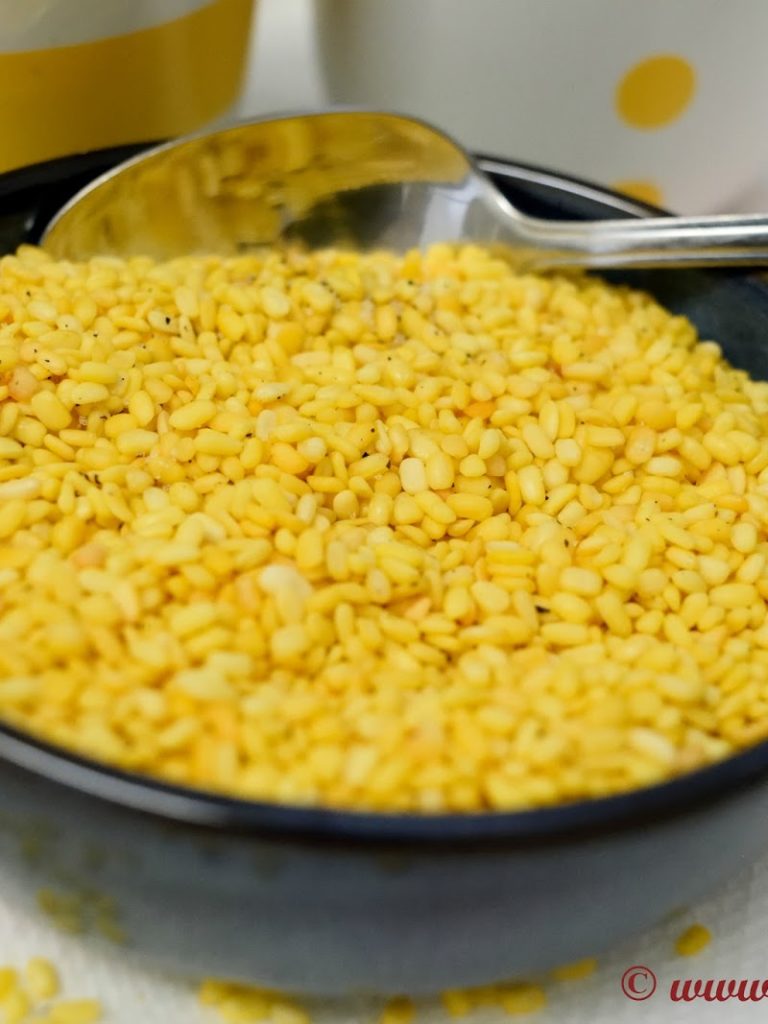 Roasted Moong Daal Namkeen
Description
This recipe is about the pan roasted version of deep fried Moong Daal.
Ingredients (Servings - 1 cup)
Instructions
Wash and soak the moong dal in 4-6 Tbsp. of milk for 5 minutes or till milk is fully absorbed. This step is optional but I prefer as moong daal grain are soaked to depth. When milk is absorbed, soak the daal in enough water for minimum 2 hours. 

Drain the water completely and dry the daal in a paper towel for 10-15 minutes.

Heat a non-stick pan and coat or spray oil. Add the soaked moong daal to the pan and roast it on medium heat stirring occasionally till the water has evaporated from the daal and it starts becoming crispy.

Stir very carefully in beginning as daal may break. Once it becomes crisp, remove it from heat, otherwise daal will turn hard.

Once done add black pepper powder, salt or chaat masala as required. Roasted moong daal can be stored in an air tight container for couple of weeks.

Enjoy with tea or Coffee.
Pan roasted, Healthy
Did you make this recipe?